University organization and leadership
The management of Hof University consists of the President Prof. Dr. Dr. h.c. Jürgen Lehmann, Vice President Research and Development Prof. Dr. Dr. Valentin Plenk, Prof. Dr. Dietmar Wolff and the Head of Administration Ute Coenen.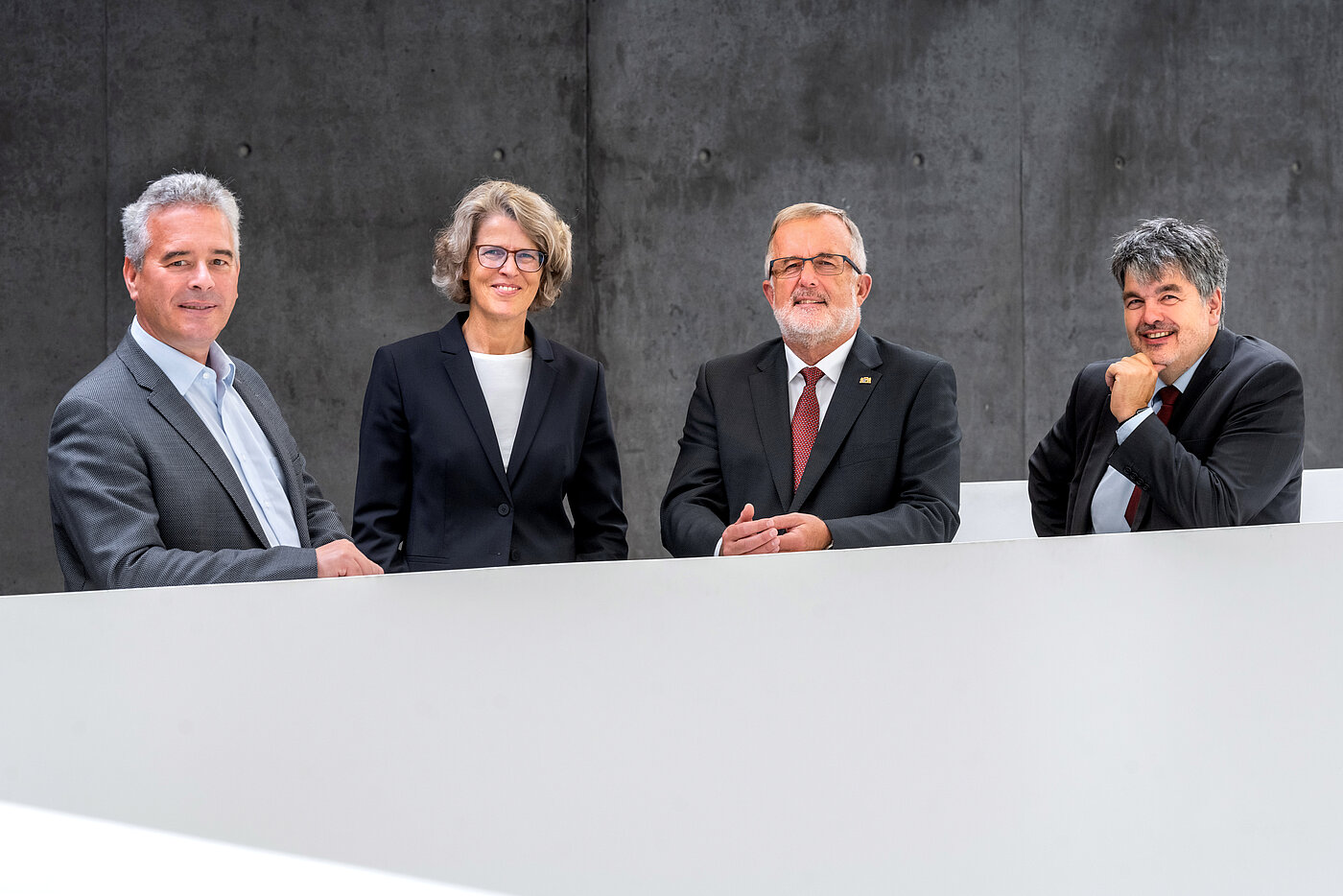 Corporation under public law and state institution of the Free State of Bavaria

Hof University of Applied Sciences has the task of cultivating and developing the scientific fields assigned to it in research, teaching, studies and further education. In doing so, it imparts through application-oriented teaching an education that enables the independent application of scientific methods in professional practice, and carries out application-oriented research and development projects.

Legal basis
Bavarian Higher Education Act (BayHSchG) of May 23, 2006 as well as the legal ordinances issued in this regard and the statutes issued by Hof University of Applied Sciences.

Legal supervision
Bavarian State Ministry for Science and Art
Salvatorstr. 2
80333 Munich