After you received your admission letter, please check if you need a visa for entering or studying in Germany immediately. If this is the case, you must submit your visa application at the German Embassy or the German Consulate in your current country of residence.
Overview of visa requirements and exemptions for entering Germany
Find your local German Embassy
Please note that you are not allowed to enter Germany for studying purpose with a tourist visa! Check out which kind of visa you need with the visa navigator
On the website of your local German Embassy, you can find up to date information on how to apply for your student visa, a list of the required documents and can book your visa appointment. In some countries, it may take several months until a spot for your visa interview is available - check the current visa waiting times on the embassy website as well. We recommend to apply for your visa as soon as possible (in some cases even before you receive your admission letter). When you have received your visa, you are allowed to enter Germany with this visa until the given expiration date.
If you come to Germany with a visa and plan to stay for more than three months, you must extend your visa before it expires. You can extend it by applying for a German residence permit. Students form certain countries entering Germany without a visa must still apply for a residence permit within 90 days after arrival.
You must apply for the residence permit at the local immigration office in the city/area you are registered in (see below). You do not have to apply for the residence permit immediately after arrival but must do so in time before your visa expires. We will inform all students in detail on the necessary steps during the Orientation Weeks.
Immigration office city of Hof
By law, all persons living in Germany must be registered in their location of residence. As this applies to Germans as well as all other nationals, also international students must register after moving to or in Germany within 2 weeks.
If you decide to leave Germany for good later, you will also have to sign off at the City Registration Office ("Einwohnermeldeamt").
There is no need to prepare anything for this process before moving to Germany.
We will assist you in registering in the city of Hof or Münchberg during the Orientation Weeks. You will simply need your passport or ID-card as well as a confirmation from your landlord ("Wohnungsgeberbestätigung") that you receive when signing your rental contract.
During the registration, you receive a document confirming your address ("Meldebescheinigung"). Please make sure to keep this document as you will need it for other administrative procedures.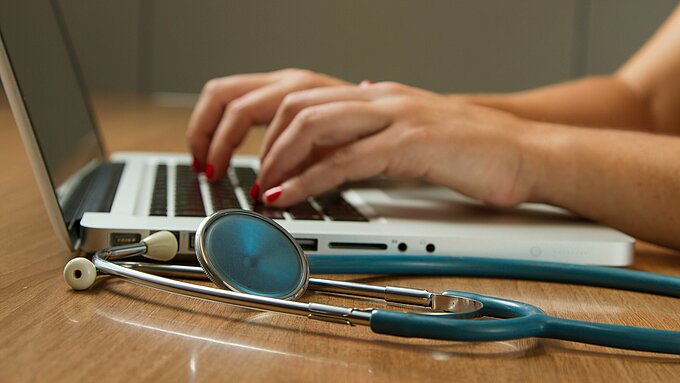 In Germany, you have two different health insurance options: Private or public (=statutory) health insurance. What kind of insurance you need, depends on your age, country of origin and student status (degree-seeking or exchange student).
Hof University receives information about your health insurance status not directly from students but via a statutory health insurance company. This means, you cannot send your health insurance certificate to Hof University for enrollment but must inform a statutory health insurance provider who then notifies the university via a digital process.
Please read your admission letter carefully as you find there all details on the digital health insurance process.
Degree-seeking students can check which health insurance they need in this guide
EU students planning to work during their studies are advised to take out a German health insurance.
Health insurance has to be taken out before arrival. It is a mandatory prerequisite for enrolment at Hof University and necessary for the entire time of your studies when you are in Hof, respectively Germany.
Exchange students from EU countries (or from other countries with which Germany has a health insurance agreement): can maintain the health insurance from their home country by submitting a copy of the European Health Insurance Card (EHIC) or an E 128 / E 111 form to a German statutory health insurance provider. It is essential that the insurance card is valid for the entire study period.
Exchange students from Non-EU countries: are required to either take out a health insurance by a German state health insurance provider (statuory health insurance) or prove sufficient health insurance for abroad which covers the entire study period. In case the existing health insurance is not approved of by the German statutory health provider you will either have to add insurance cover or take out a German statutory health insurance for students.
We recommend all international students to take out further insurance such as personal liability and accidence insurance. Enrolled students can find details in moodle
Though you can expect rather moderate living costs in the city and area of Hof compared to other locations in Germany, studying abroad can still be quite expensive. Therefore, it is essential that you plan early on how you can finance your study stay in Germany
Students studying in Germany with a visa must prove that they have enough financial means to support themselves for the time of their studies. This proof is required for both, applying for your visa as well as for the residence permit. As of January 2023, the required amount is 931€ per month.
There are different ways to provide proof of your financial resources, e.g. via a blocked account or scholarship.
To provide proof of their financial resources, most international students open a blocked account. A simple current or savings account is not accepted as proof for visa and residence permit, even if it shows enough financial means.
In a blocked account, however, you disposit the required sum (for one year: currently 934€ x 12 months = 11.208€ ) and show confirmation about this to the visa and immigration office. After your arrival in Germany, the blocked account must be activated and you can then withdrawl the maximum sum (currently 934€) each month.
Information by DAAD
Information by the German Federal Foreign Office
Admitted students can also find more detailed information in moodle portal.
As an international student you will likely want to open a German current/checking account (= "Girokonto"). You use this account for transferring money, like your rent, or receiving money, such as your income for your student job or internship. Also, the monthly disposable amount of a blocked account must be transferred to a current account.

There are different banks in the region Hof as well as online banks that offer current accounts for students for free. While opening your account with an online bank is conducted online completely, you will have to visit the closest branch in-person during the opening process with a local bank.
We will assist you in opening your German current account during the orientation period.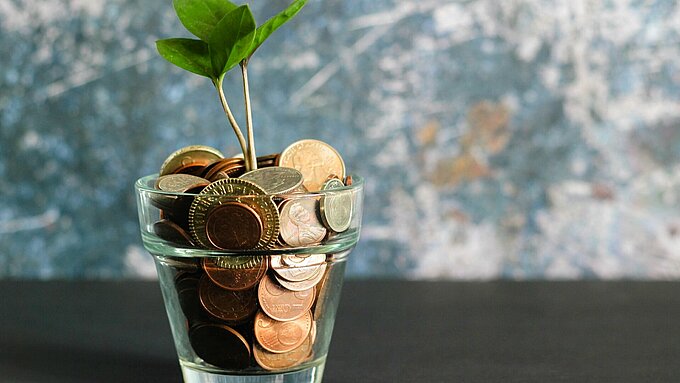 Enrollment and Campus Card
Exchange students will be enrolled as regular students at our University. Thus, you will have the same rights and duties as the German students. The enrollment takes place during the orientation period for exchange students prior to the semester start.
During this period, you will also get your CampusCard which is student ID card and semester ticket. With this card you can travel for free between Hof and our campus in Münchberg or make cashless payments for various services at Hof University.
Your campus card is your electronic student ID card. With this card, you can pay for print-outs or food in the university and show your student status. More information on your campus card
Orientation Week in WS 23/24: September 22 - October 1, 2023
Arrival Days for exchange students: September 20 - September 21, 2023
Degree-seeking students arrive individually. We look forward to meeting you on-campus during the Orientation Weeks! If you cannot make it in time due to visa or personal issues, you can join orientation events online. For questions about the teaching mode of your individual study program, please contact the respective department.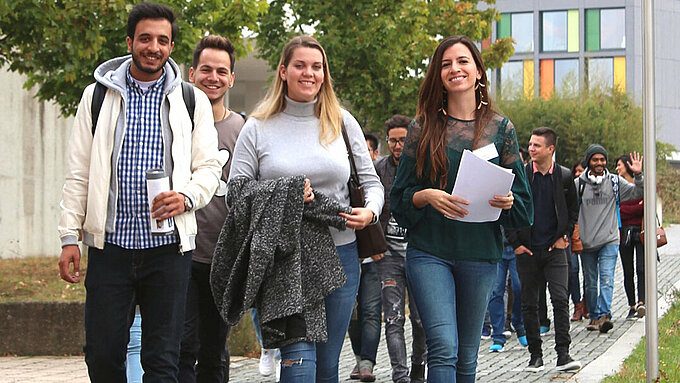 What our students think about life in Hof
Get a glimpse about what our international students Eduardo (from Honduras), Julio and Hugo (both from Mexico) think about studying in Germany and what they like about Hof as a city.