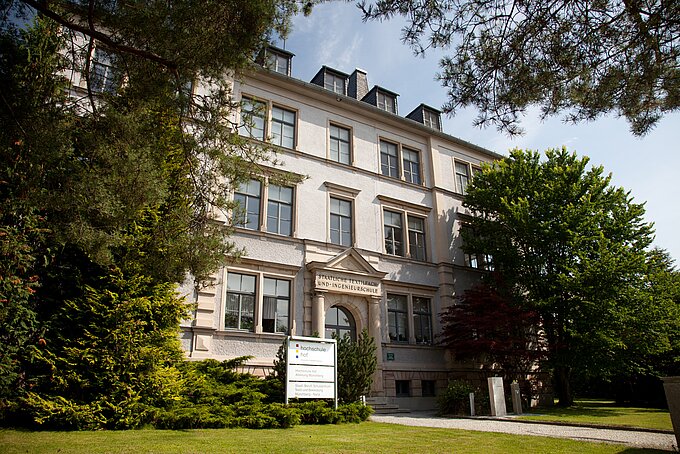 The campus Münchberg is located about 20 km south of our main campus. Here you will find a library, high-tech laboratories and our textile technical center.
Perfect connections for your future
Hof University is part of several textile-related networks (e.g. TEGEWA e.V. or the Partnership for Sustainable Textiles). This is a unique opportunity for our students to establish business contacts with potential employees at an early stage, e.g. for internships and research topics for the Master's thesis.
Study excursions to innvative textile tech companies and discussions with experts from research and industry form a vital part of the Master's program.
Our campus locations Hof and Münchberg are important centers for textile and materials research. Our Institute for Materials Science (ifm) develops innovative and sustainable products and processes by using the core competencies of mechanical engineering, system materials, textile technology, composites, textile design, industrial and environmental engineering. This interdisciplinary approach enables the creation of composites with improved qualities and special functionalities.
The Fraunhofer Application Center for Textile Fiber Ceramics is located on our campus Münchberg and dedicated to processing carbon and ceramic yarns. The approx. 1,000 m2 technical center is equipped with stateof- the-art textile technology facilities for the production of 3D fabrics.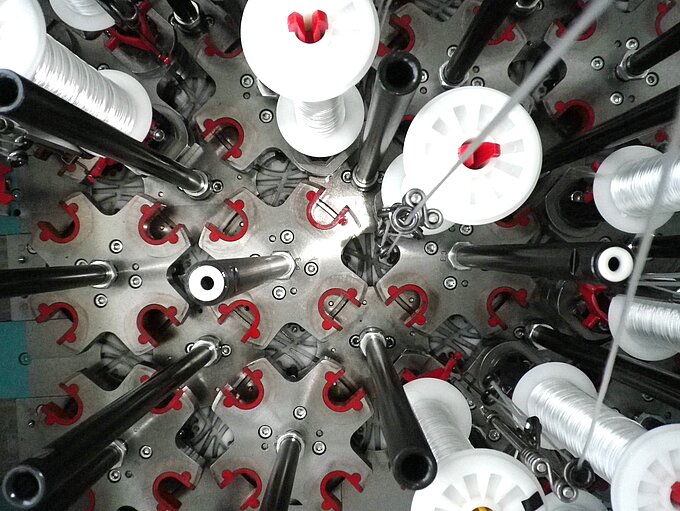 "With "Sustainable Textiles", an outstanding Master's program was created on Campus Münchberg. The focus on the connection of textile chemistry and sustainability in the textile production chain is unique and future-oriented. Thus, graduates have great perspectives for their future careers. TEGEWA member companies are looking forward to your applications for internships as well as topics for the Master thesis."
TEGEWA e.V.

TEGEWA e.V. is a specialist association of the chemical industry, representing more than 100 producers of surfactants, cosmetic basic materials as well as additives and colourings for the textile, leather and paper industry.

You are interested in applying but still have questions?