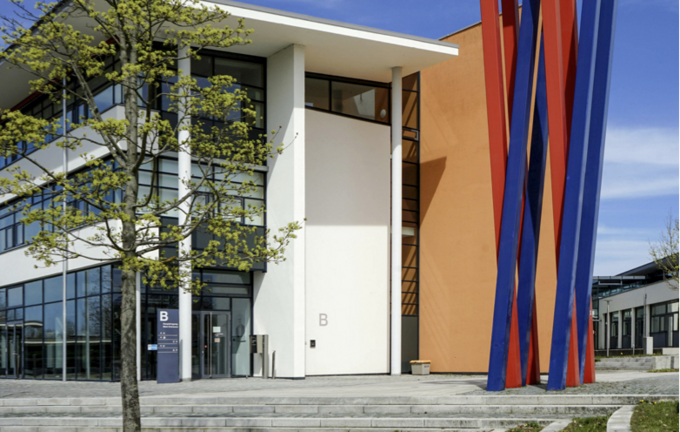 The campus is the management and administrative center of the university. Here you will find the university library, high-tech laboratories and university sports facilities.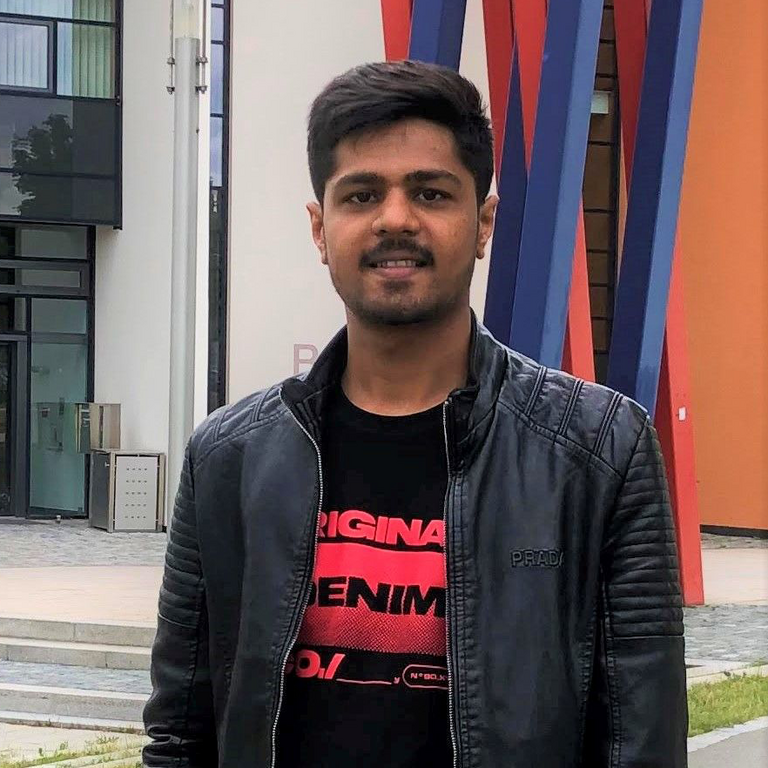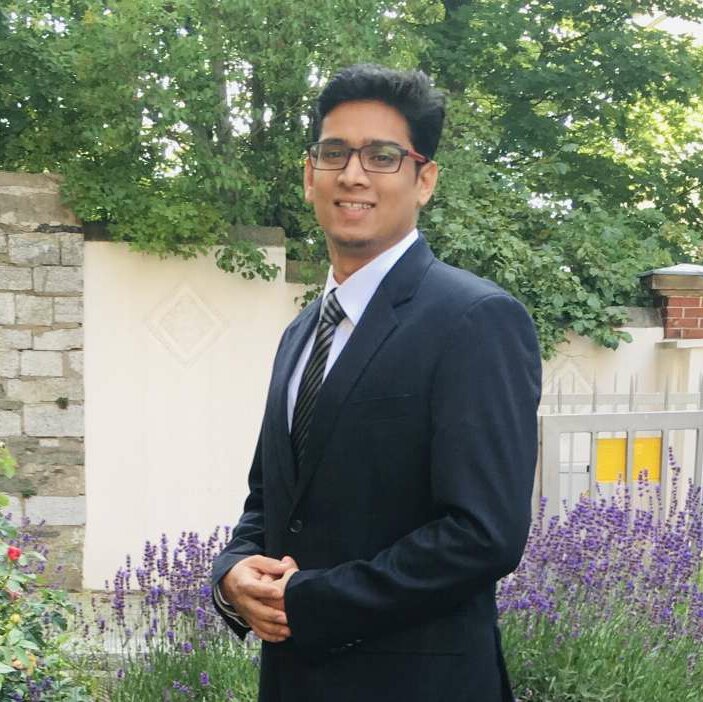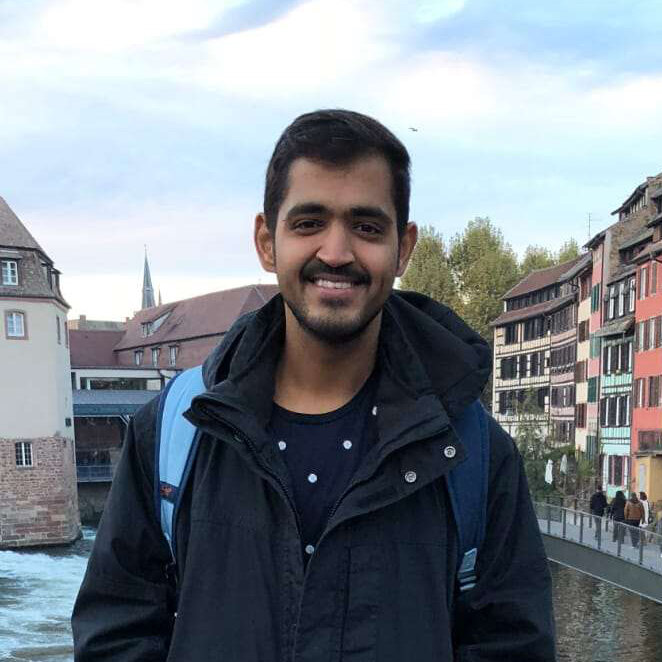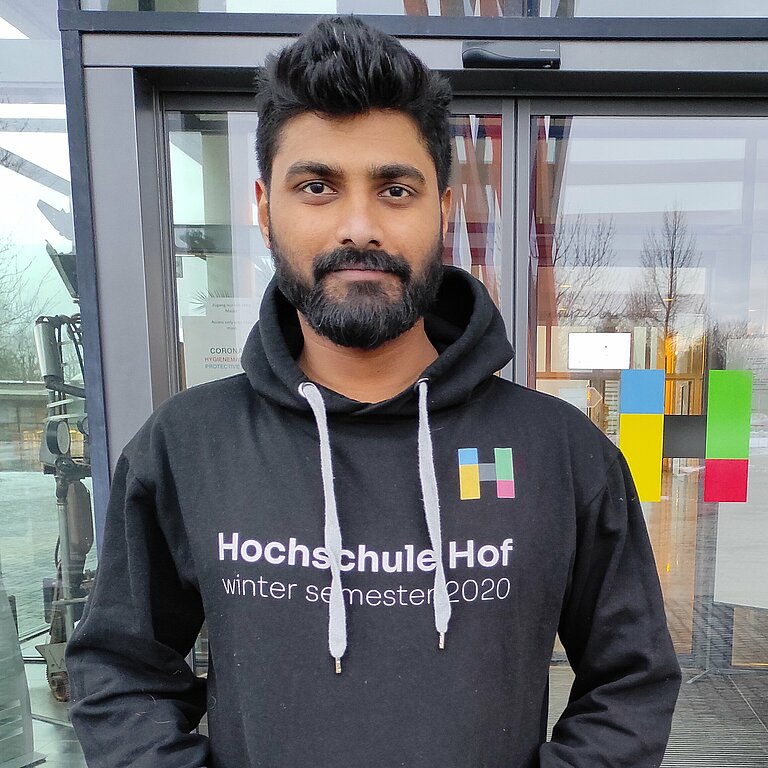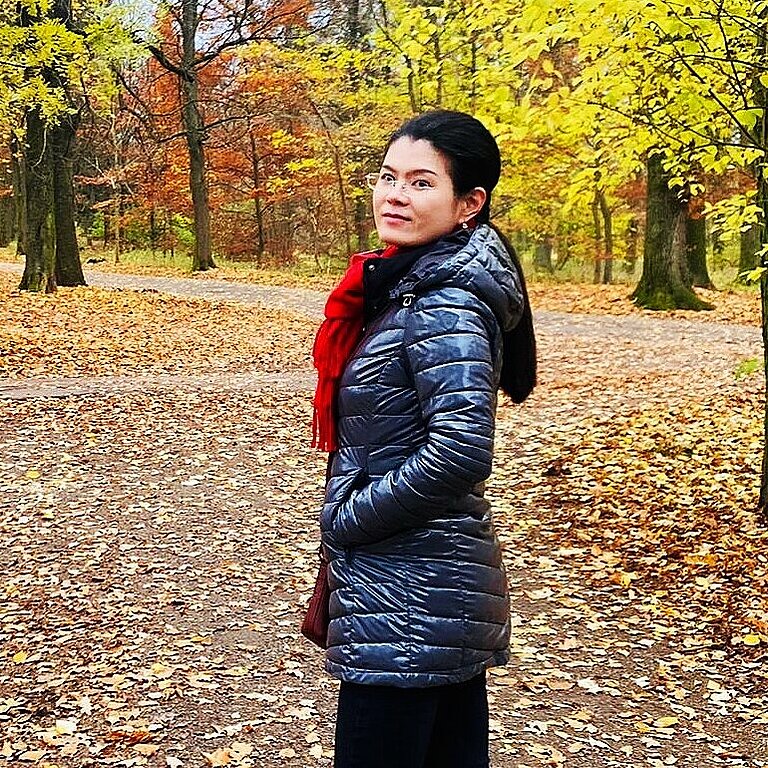 Keval from India
"Studying the Master of Operational Excellence program is an incredible learning experience with a practical approach that will help you broaden your knowledge related to business administration and engineering management. You also gain new skills and develop expertise to take advantage of new opportunities for your professional career.

I am also really happy with the extraordinary professors for sharing their experiences and valuable knowledge. Along with that, the German language lessons were very beneficial in terms of improving my language skills and making it easier to find internships. Also, all departments of the university are very active and supportive in answering your queries.

Hof is a wonderful town located on the northeastern corner of the state of Bavaria. It has beautiful gardens and forests, a zoo, a lake, etc. for wandering and spending your best time with your friends. You will meet amazing people from all over the world here and you will make lifelong friends, enjoy your student life and build wonderful memories."
Nikunj from India
"The Master program Operational Excellence is strategically designed to enable you for a successful career. The theoretical knowledge gained at the university can be applied practically in industry during the internship and Master Thesis. This practical experience allowed me to expand my professional and social skills. The course also offers you to learn German language thoroughly, giving you an edge in the German job markets.

I highly recommend this program at Hof University to my peers."
Akash from India
"For someone like me, desiring for a practical oriented Master, Hof University proved to be a perfect place for pursuing my Master studies in Germany. The curriculum is designed by the professors having several years of professional experiences in their respective fields. Therefore, the students are prepared according to the current and future industry demands. The University has a very modern infrastructure with a 24 hours accessible library and computers, Wi-Fi, canteen and sport facilities. During my initial days the University helped me with finding an accommodation, completing the necessary government formalities and settling in Hof. Throughout the year, the Student Union organizes several fun and engaging events, thereby creating an overall intercultural atmosphere."
Shantall from Bolivia
"The Master's program Operational Excellence offers a great platform to connect with international students from different engineering backgrounds, thus making it an amazing course to exchange ideas and open the horizon. The praxis-oriented approach opens the gate to the German industry landscape, and it is worthwhile to watch out for the numerous family-owned hidden champions.

As the students are coming from all around the world it is an experience to grow not solely on an academic but as well on a personal level and make friends for life. The city of Hof features a lot of outside activities to enjoy the weekends like swimming at the lake Untreusee, canoeing at the river Saale or hiking in the Fichtelgebirge. And of course, there is always a spare time for Bavarian Brotzeit."
Shanan from India
"I grew personally and professionally after collecting an exceptional work experience during my internship at Volkswagen AG in Wolfsburg and writing my Master Thesis at Skoda Auto in Mladá Boleslav, Czech Republic. I am now working at Skoda Auto in the same department as Project Manager after successfully completing my Master Thesis, thanks to the Master degree program offered at Hof University.

The program offers a one year theoretical knowledge in the relevant fields and grants an opportunity to further apply it within the industries for the next whole year. Thus, individuals are developed to be employable and industry ready."
Eduardo from Honduras
"The decision to study the Operational Excellence Master's program at Hof University was simply one of the best decisions I have ever made throughout my professional career. This program emphasizes on management topics for quality, logistics, production.

Also, I learnt about German industry 4.0 which makes the difference for companies in Germany. The practical experience of the internship and master thesis helped me understand the true German operational excellence and to get truly integrated."
Aditya from India
"The M.B.A. and Eng. in Operational Excellence has one of the most attractive course structures for a Master's student in Germany. One year of classroom training followed by a 6- month mandatory internship and a 6-month thesis mark it as a complete package. This combined theoretical and practical experience builds the students in a way that they are regarded as a valuable asset for the organization post-graduation.

Another, very important aspect when you want to survive in Germany is the local language, German. The program makes sure that you reach at least German B1 proficiency level by making A2 and B1 level mandatory subjects."
Yanzheng from China
"Study in the Master program Operational Excellence at Hof University of Applied Sciences helps me achieve state of the art knowledge in modern practice-oriented business, improve expertise in operational field and obtain the global perspective. I consider it as a pit stop in my career race which sets me further.

Wandering in this city surrounded by forests often makes people feel inner peace, thus allows one to think better. Thanks to German language course, it helps me understand this country a lot and get internship opportunity here."
Eduardo from Mexico
"Studying Operational Excellence at Hof University has been a remarkable experience.

Here it is possible to meet great people and gain valuable knowledge. What I like about the program is the consolidation between the business administration and engineering sides. Grasping both extents provides a holistic approach for better decision-making and practical problem-solving. Also, the German language classes and the compulsory internship are big highlights for international students like me.

Hof is a peaceful and lovely town. Being so close to nature is one of the things I liked the most. The people from the university are always willing to help, which makes the integration process very pleasant. I've been able to get in touch with amazing people and make friends for life."
Edgardo from El Salvador
"Through the Operational Excellence program, it is possible to reflect on how innovation, leadership, teamwork and new tools merge to allow for competitive advantage and value creation. Studying at Hof University represents an opportunity for interacting with like-minded people and motivating each other in reaching professional and personal goals. Particularly, I like the University's practice-oriented approach and its commitment on the continuous development of the German language abilities for international students."
Industry 4.0: Practical insights at Hof University
Prof. Dr. Heike Markus, Program Head, explains the latest addition to our machine hall and its practical use for our students
You are already enrolled in this program and have a question?