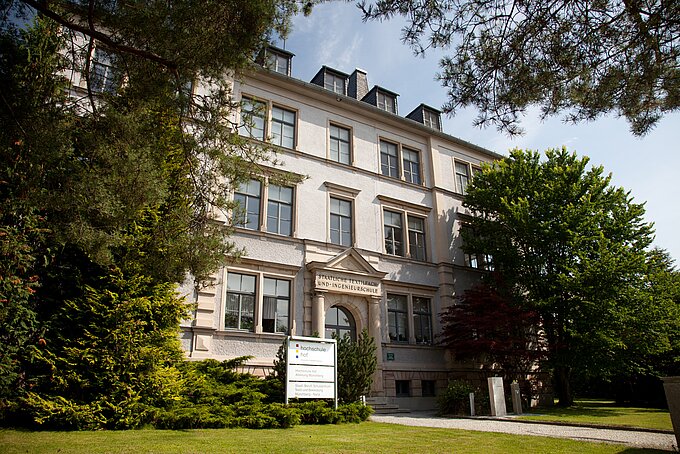 The campus Münchberg is located about 20 km south of our main campus. Here you will find a library, high-tech laboratories and our textile technical center.
Perfect connections for your future
Hof University is part of several textile-related networks (e.g. TEGEWA e.V. or the Partnership for Sustainable Textiles). This is a unique opportunity for our students to establish business contacts with potential employees at an early stage, e.g. for internships and research topics for the Bachelor's thesis. Study excursions to innvative textile tech companies and discussions with experts from research and industry form a vital part of the Bachelor's program.
In addition, our campus locations Hof and Münchberg are important centers for textile and materials research.
Our campus locations Hof and Münchberg are important centers for textile and materials research. Our Institute for Materials Science (ifm) develops innovative and sustainable products and processes by using the core competencies of mechanical engineering, system materials, textile technology, composites, textile design, industrial and environmental engineering. This interdisciplinary approach enables the creation of composites with improved qualities and special functionalities.
The Fraunhofer Application Center for Textile Fiber Ceramics is located on our campus Münchberg and dedicated to processing carbon and ceramic yarns. The approx. 1,000 sqm technical center is equipped with stateof- the-art textile technology facilities for the production of 3D fabrics.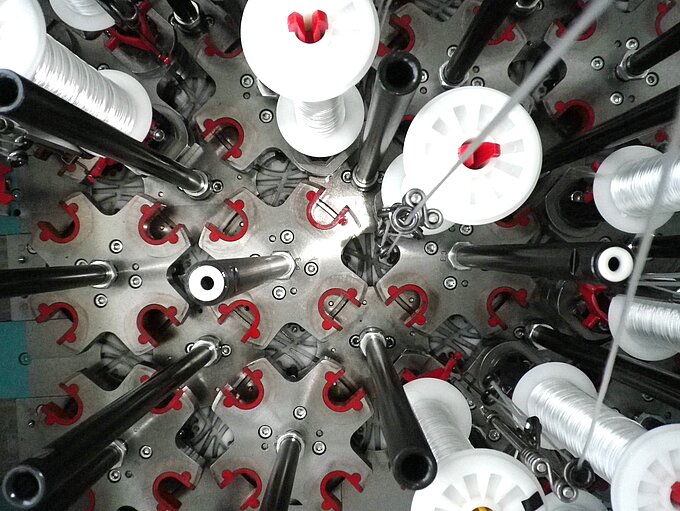 Isabell from Germany
How was your start at Hof University?
"When taking up my studies at Hof and Münchberg, I was cordially welcomed as a new member of the university and textile family right away. The university teachers impart their knowledge particularly with regard to practical applications and are always here to offer their help and support."

What do you like about the program?
"The first year provides us with basic engineering and textile knowledge which is extended further in the following semesters, from then on in English. The combination of theoretical and practical knowledge along with various possibilities to establish a personal network makes me feel well prepared for my future workplace. Additional Master study programs such as Composite Materials or Sustainable Textiles are also offered at Hof University.

What about the spirit among students?
"Innovative Textiles is well known for its general spirit of co-working and support among its students who see themselves as team members, not rivals. The friendly atmosphere, low living expenses and having all local facilities nearby are definitely the main ace up the sleeve of the university location."

Anything you want to shout out to future students?
"You are interested in finding solutions for current issues like sustainability or want to plunge deeply into the manyfacetted world of technical textiles? Your new family is already waiting for you!"
You are interested in applying but still have questions?