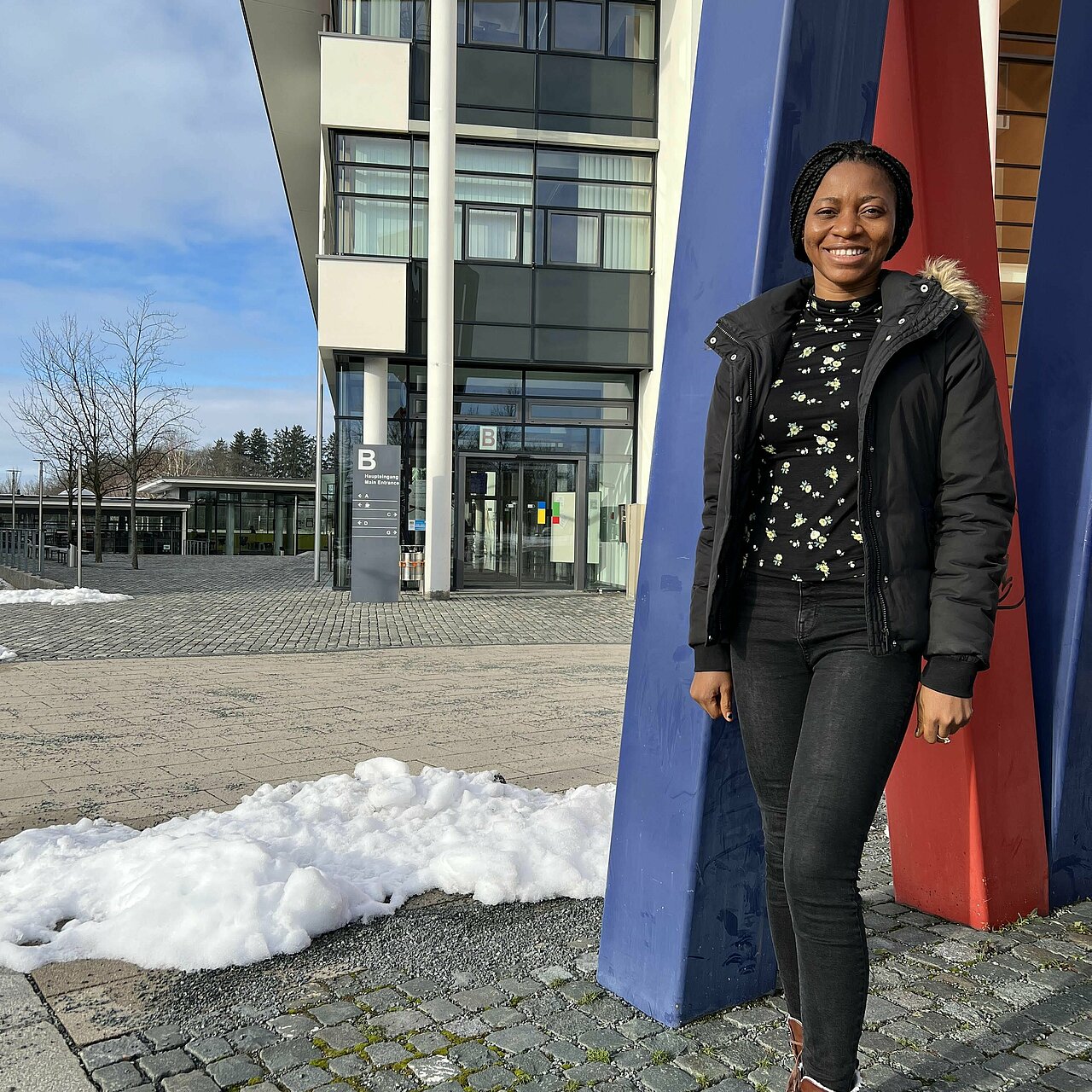 What do you like about the study program?
"I really love the international Bachelor's degree program in Computer Science because of its very rich curriculum. It covers every aspect of computer science to a level that is not comparable to other universities. I would recommend the program to anyone wishing to study computer science in Germany at the Bachelor's degree level."
Why did you choose Hof?
I chose Hof because it is a small city which provides the possibility to meet and interact with the locals and thereby improve one's language skills. This is something that is almost impossible in bigger cities. Also, the fact that Hof is cost-effective for international students was really important to me."
How important is the German language?
"The importance of the German language cannot be over-emphasized as it has mostly positive implications and makes it easy for one to communicate and integrate into the labor market after studies. This was one of the reasons why I applied for this degree program at Hof."
Any advice to fellow students?
"My advice to other students who are not sure if they should apply or not, I would say go for it and you won't regret it. When I started, I was afraid that I would not be able to cope with the language but after one semester, my knowledge of the language has improved and I can now communicate better, thanks to my really nice and patient German teacher at Hof University."